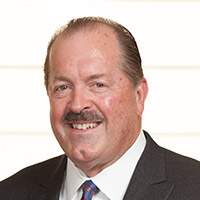 David R. White, RHU
Chief Executive Officer
In 1987, John J. Morgan and I founded Morgan White Group as a simple insurance agency, focusing on group supplemental products. In the decades since, the company has expanded into a holding company comprised of nearly a dozen wholly-owned subsidiaries operating in all 50 states as well as Latin America and the Caribbean.
The catalyst for the company's dramatic expansion has been the ability to identify niche or under-served markets and create innovative, custom solutions. Our mission remains unchanged today. Whether you are an employer searching for a way to reduce the cost of your major medical plan, or perhaps you are a broker looking for outstanding products to sell, MWG offers valuable and affordable healthcare solutions for everyone.
Through the years, we have been extremely blessed with success and growth. I believe our achievements are due to the fact the Lord has brought the best people to join our team. We are eternally grateful to Him.
The Morgan White Group team looks forward to the challenge of fulfilling our customers' medical, dental, vision, and life insurance needs. We are committed to making the investment in cutting-edge technology, equipment, and personnel in order to provide our customers with the latest, most up-to-date tools available along with superior personal service.