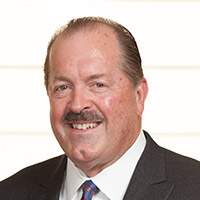 David R. White, RHU
Chief Executive Officer
In 1987, John J. Morgan and I founded Morgan White Group. At the time, MWG primarily focused on payroll deduction of supplemental insurance products. Today, MWG has grown into a holding company comprised of eleven wholly owned subsidiaries.
Our success has been achieved by creating and delivering creative insurance products to the marketplace which cannot be found anywhere else. Our guiding principal has always been to find a market, either underserved or not served at all, and design a product to fit that particular market.
Our mission remains unchanged today. Morgan White Group is devoted to continuously developing and providing innovative insurance products to our customers, brokers, and carriers. If you are an employer searching for a way to reduce the cost of your major medical plan, or perhaps you are a broker looking for outstanding products to sell, MWG offers valuable and affordable healthcare solutions for everyone.
Through the years, we have been extremely blessed with success and growth. In my opinion, our achievements are due to the fact the Lord delivers the best people to work for and work with. We are eternally grateful to Him. We will continue to strive to maintain a peaceful and comfortable working environment, above-average wages, and an excellent benefit package for our employees.
The Morgan White Group team looks forward to the challenge of fulfilling our customers' medical, dental, vision, and life insurance needs. We are committed to making the investment in cutting-edge technology, equipment, and personnel in order to provide our customers with the latest, most up-to-date tools available along with superior personal service.
Honesty, cheerfulness, and courtesy will always be the foundation of our relation-ships with clients, brokers, carriers and staff. Our commitment to this mission is long-term and will not change unless it can be improved. As I look to the future, I see unlimited opportunities to help employers, individuals, families and our senior citizens while growing our family of brokers and insureds while providing integrity, outstanding service, and elite products to any and all markets within the United States and beyond.